An introduction to Tenterhook
If you owned a computer in the 1980s it's very likely that you played at least one point-and-click adventure game. Memorable titles such as Maniac Mansion, King's Quest, and Neuromancer were all shining examples of an exciting, interactive form of storytelling.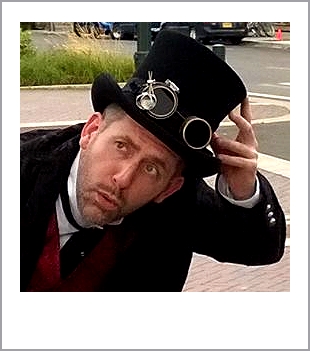 We've come a long way in the last thirty years. Modern games have mind-boggling capabilities that truly take our breath away. And yet, despite stunning graphics that leave nothing to the imagination, I miss the simple brilliance and creativity of old-school adventure games.
I'm building the Tenterhook platform for one simple reason: to help set the stage for a point-and-click renaissance. If you fancy yourself a storyteller with a bit of graphical/technical expertise, you're invited to create your own adventures in Tenterhook Studio. If you're simply feeling nostalgic and looking for a fix, stay tuned while Tenterhook adventures come to life.
To all fans of point-and-click adventure games: welcome home and have fun.
Darren Mart
Creator and developer of Tenterhook